Your wedding day is a milestone moment that you'll cherish for the rest of your life, and understandably, you want everything to be flawless. You've put in hours of effort and attention to detail to ensure that every aspect of your special day is perfect, from the dress to the venue to the music. However, there is one critical aspect that can often be overlooked – transportation. While it may not seem like a big deal, having reliable and comfortable transportation can make a massive difference in how smoothly your day goes. That's where Morales Transportation Services LLC comes in. As the best choice for wedding transportation in CT, we're committed to ensuring that your special day is unforgettable. With our top-notch fleet and professional chauffeurs, you can relax and enjoy the ride, knowing that you're in safe hands. Let us take care of the transportation, so you can focus on creating unforgettable memories with your loved ones.
Why Choose Morales Transportation Services LLC?
There are many reasons to choose Morales Transportation Services LLC for your wedding transportation needs. Here are just a few:
Professionalism: We are a professional transportation company that takes pride in our work. Our drivers are courteous, friendly, and always professional.
Flexibility: We understand that weddings can be unpredictable, and we're here to work with you to make sure everything goes smoothly. We're flexible and can adjust to any last-minute changes.
Quality: Our vehicles are well-maintained and clean, so you can rest assured that you're riding in style.
Safety: Safety is our top priority. All of our drivers are licensed and insured, and we follow all safety protocols to ensure your safety.
Value: We offer competitive pricing without sacrificing quality. You'll get the best value for your money with Morales Transportation Services LLC.
Wedding Transportation Options
We offer a variety of wedding transportation options to meet your needs. Here are a few of our most popular options:
Wedding limo service: Arrive in style with our luxurious limo service. Our limos are equipped with all the amenities you need to make your ride comfortable and memorable.
Wedding car rental: If you prefer a more classic look, our wedding car rentals are the perfect option. Choose from a variety of classic cars and arrive at your wedding in style.
Shuttle service: If you have a large wedding party or guests who need transportation, our shuttle service is the perfect option. We offer shuttle services for groups of all sizes.
Getaway car service: After the wedding, you'll want to make a quick escape. Our getaway car service is the perfect option to make a grand exit and start your honeymoon in style.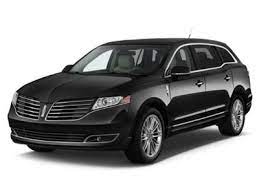 Customized Wedding Transportation Packages
We understand that every wedding is unique, and that's why we offer customized wedding transportation packages. We'll work with you to create a package that meets your needs and fits your budget. Our packages can include transportation for the wedding party, guests, and even transportation to and from the airport for out-of-town guests. We can also customize the decorations on our vehicles to match your wedding theme. Whatever your needs are, we'll work with you to create the perfect wedding transportation package.
Tips for Hiring Wedding Transportation
Here are a few tips to keep in mind when hiring wedding transportation:
Book early: Wedding season is a busy time, so it's important to book your transportation early to ensure availability.
Know your budget: Determine how much you're willing to spend on transportation and stick to it.
Ask questions: Don't be afraid to ask questions about the company's experience, safety record, and insurance.
Consider the size of your wedding party: Make sure the transportation you choose can accommodate your entire wedding party.
Read reviews: Check online reviews to see what other couples have to say about the transportation company you're considering.
Conclusion
Your wedding day is one of the most important days of your life, and you want everything to be perfect. That's why choosing the right transportation is so important. Morales Transportation Services LLC is the best choice for wedding transportation in CT.